Impact Performance Online Coaching & Home Workout Programs Coming Soon
EXPERIENCE IMPACT PERFORMANCE WORKOUTS & YOUR IMPACT TEAM...
ON YOUR SCHEDULE. ANYTIME. ANYWHERE.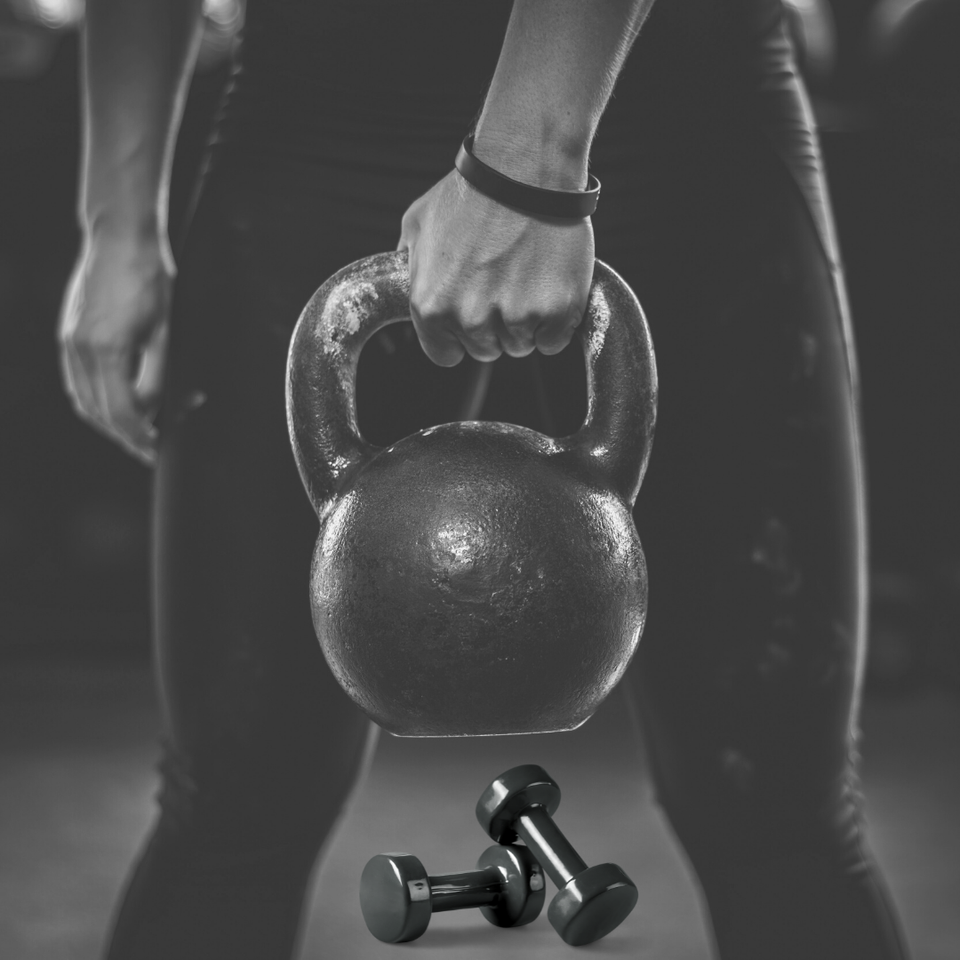 Remote Online Training Program
Impact Performance is more than just weight training or running around a turf field. We are a training mindset, a shared mission, a community.
We will be virtual.  You will keep up your results and go at your own pace, but you will still be coach guided and still utilizing the benefits of our team.

As with all the daily workouts, our online training program is designed around the concept of periodization, meaning that each week builds on the previous one to achieve targeted, specific goals.
With our Online Coaching Program, you will receive:
Personal Coaching, 

Coach Purvis has designed a remote program around specific needs.

Accountability

Coach Purvis or Christine, will be available for check-ins each week through phone calls, texting, email or messenger to keep you motivated, moving or if you have any questions.  Plus, we will have a new Private Facebook group for those of us who are taking on this April Challenge together.

Nutrition

We will provide a nutrition template and guide to help you navigate your nutrition goals.


 
Key Program Points:
All you need is wifi … a set of dumbbells, mini-loop resistance bands and an optional step (or bench/stable chair)

Designed for home or travel workouts with small spaces

Self-paced, intensity programs about 34/ 45 minutes long

Modifications and intensification are offered, as well as guidance with cardio exercise if you wish.

Bonus: 33 day Push-Up challenge!  We will all do this together to get our push-ups on point!

This will rotate in 6 week commitments, and you follow the same days as our training camps:




Monday, Tuesday, Thursdays and Friday.  Rest and Recover Wednesday
Why Join a Gym when you can join a team!
Find a partner and tell others about our team....
fill out the form below to be notified when we get started
Register Now

Impact Performance Online
Online Coaching April 11, 2022 to May 6, 2022
Impact Performance Online Training
5-Week Strength, Balance and Mobility Program
 
 Please make sure you are
registered
before making a payment.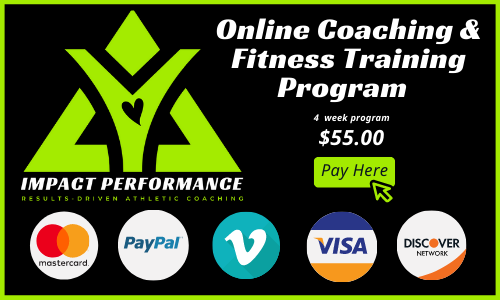 Having participated in other training programs no other is as transformative as one led by Coach Purvis. Over the course of a twelve week period, I was able to assess and redefine who I wanted to be through a synergized team-first fitness regimen. I discovered that improving physical health is not always an individual task but one of a group of many who through its leader (Coach Purvis) encourages one another to push themselves beyond their own perceptive limits. I feel that under his leadership one not only improves their physical health but strengthens group task abilities as well. I would highly recommend Coach Purvis's services to those who are looking to reestablish and or fortify a sense of personal confidence to their lives.